▶ Registration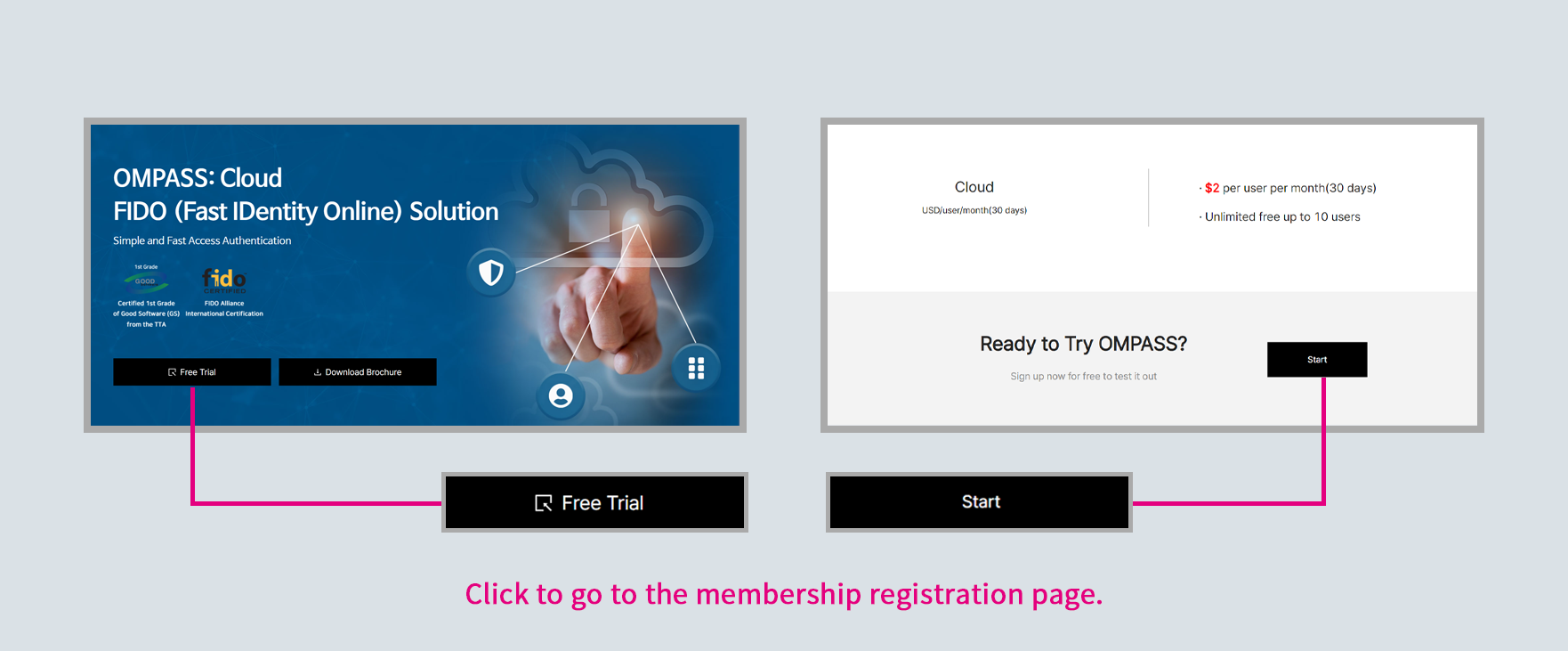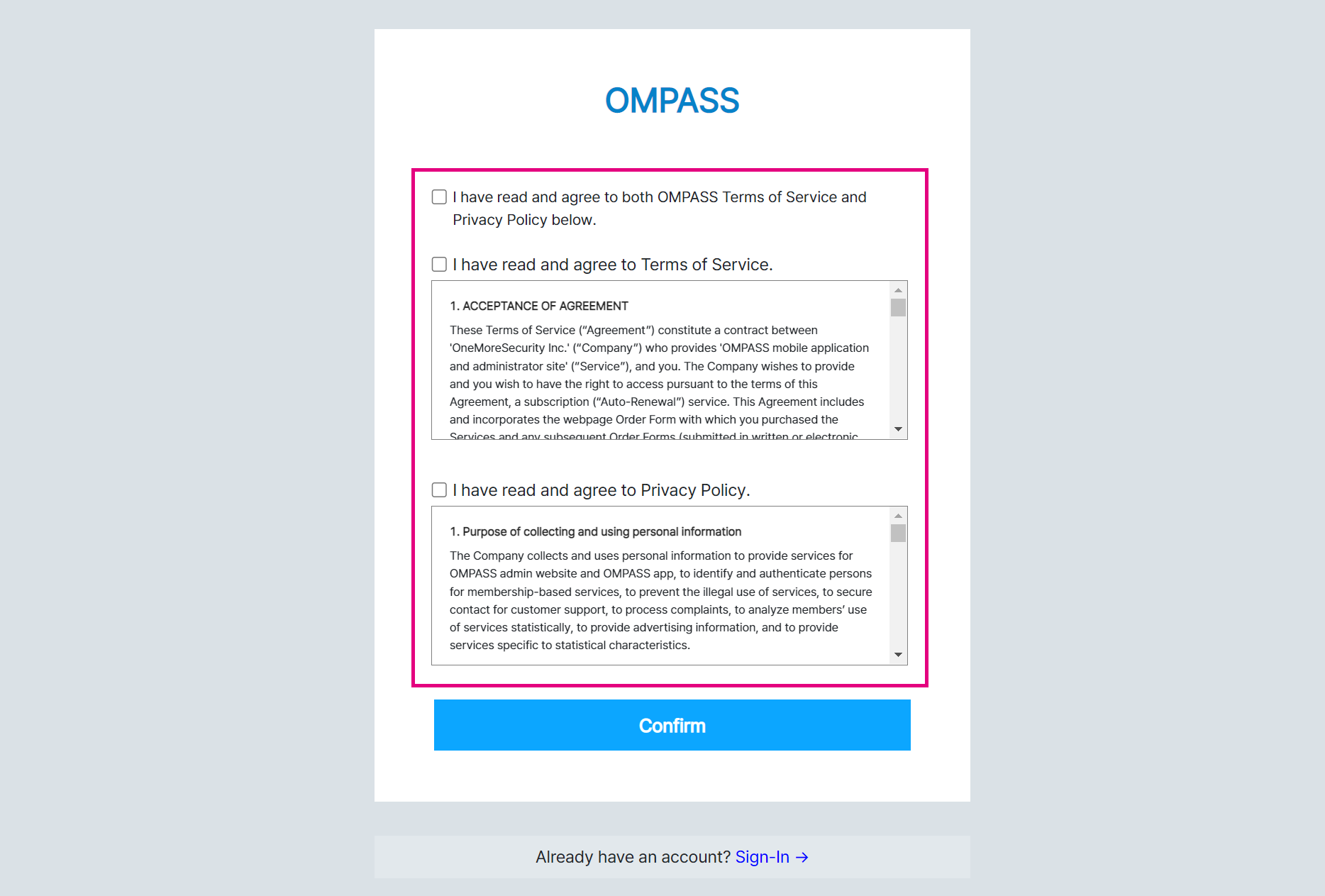 All users are required to be agreed to both our Terms of Service and Privacy Policy in order to register.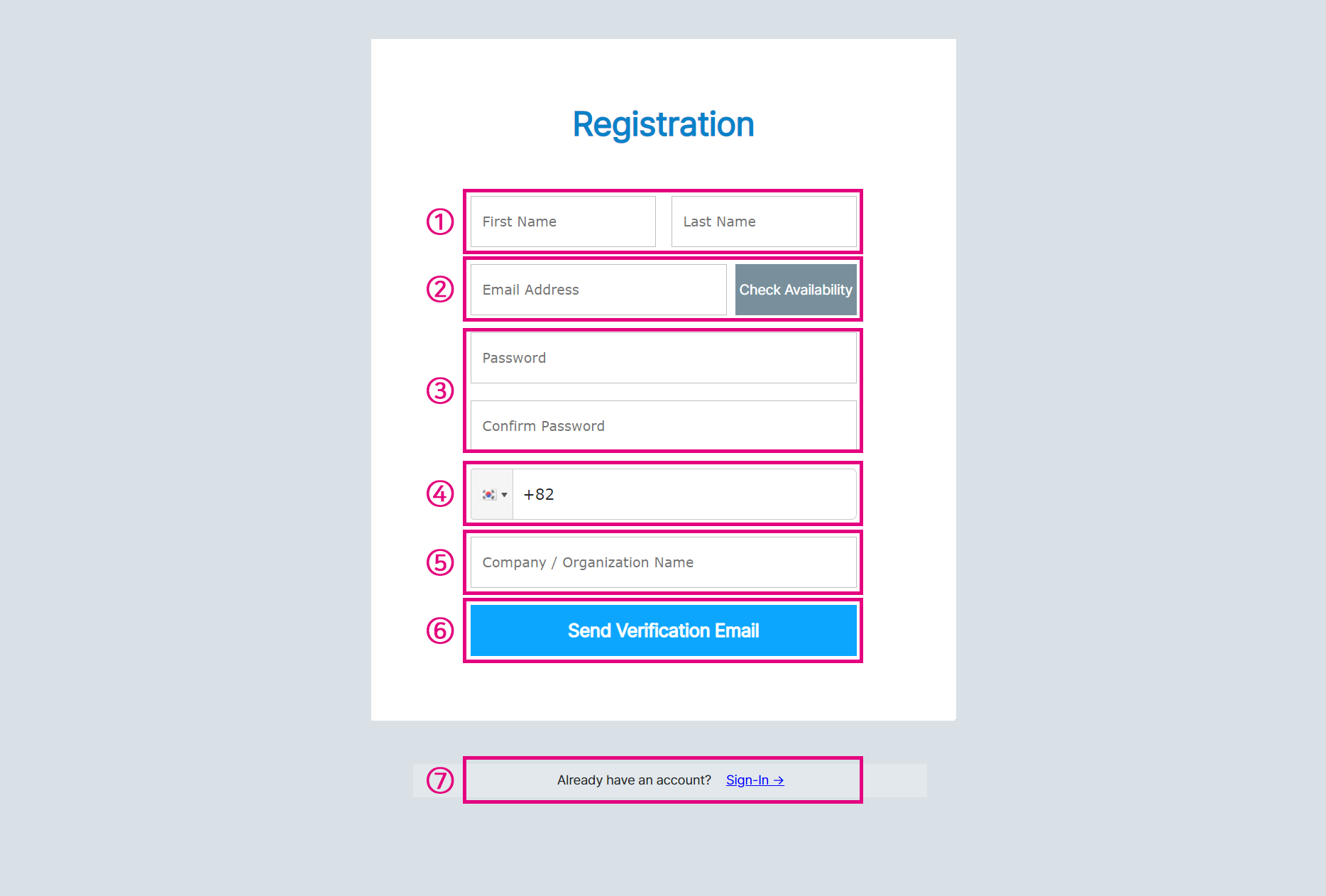 Enter the first and last name separately.
User IDs will be registered by email address and verified for duplication by check availability.
Password is required to be 8 to 16 characters with 3 combinations of at least 8 characters or 2 combinations of at least 10 characters using letters, numbers, and special characters.
Select the country code and enter the phone number.
Enter the company or organization name where you belong.
Click the [Send Verification Email] button to get an email to verify your email address.
Click the [Sign-In →] button to go back to login if you have already registered.
If you click [Send Verification Email]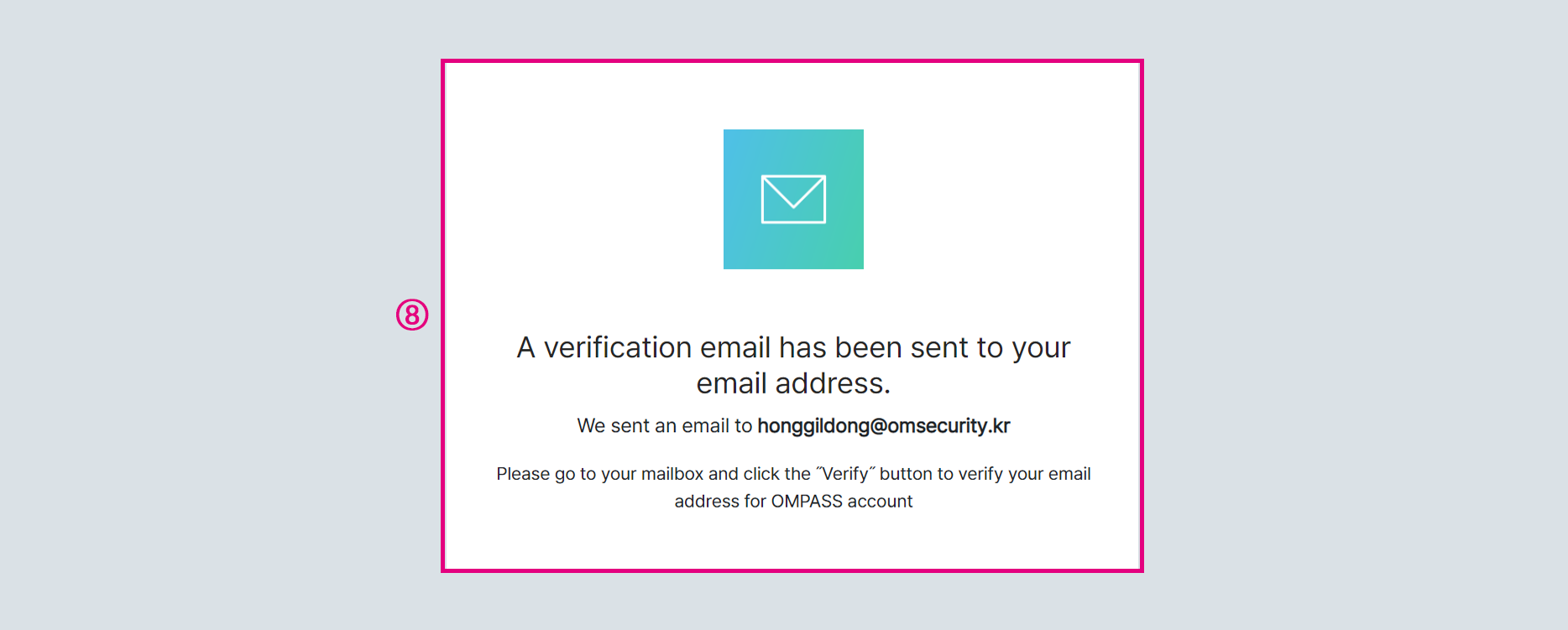 Registration will be completed after verifying your email from your mailbox.
Sub administrator registration verification mail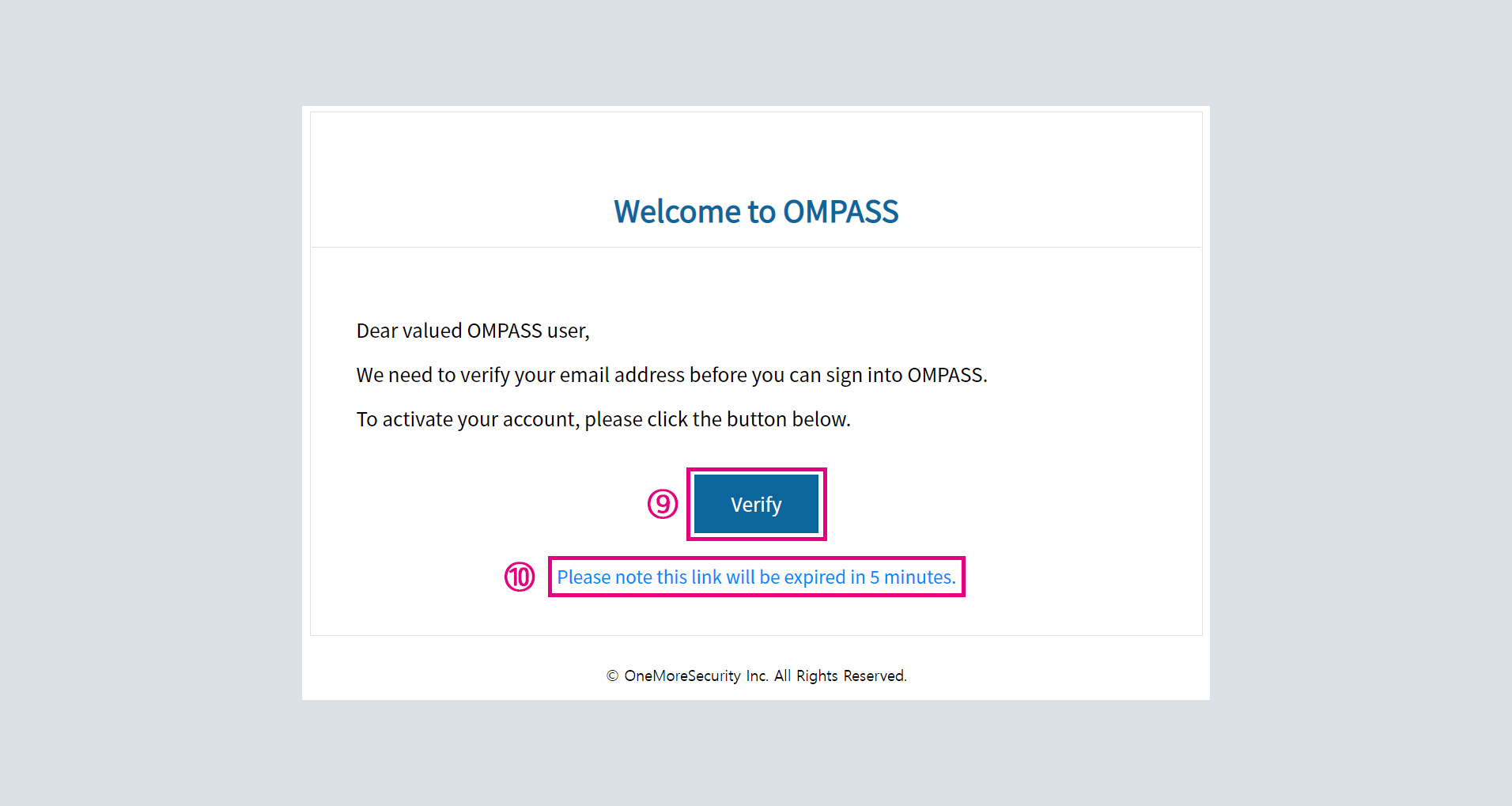 Click the [Verify] button to complete the registration.
Please note that the email verification will be expired in 5 minutes so make sure to notice a sub administrator to verify it immediately.